The causes of depression are not fully known. Studies indicate that depression is at least partly an inherited disease involving abnormalities in the functioning of neurotransmissor. Inheritance is an important factor in major depression but does not account for all cases of depression.
What types of depression are there?

Depressive disorders come in different forms. There are several different diagnoses for depression, mostly determined by the severity of symptoms, duration of symptoms, and the particular cause of the symptoms, if it is known. See depression symptoms.
Can children have depression?

Yes. About 3.4 million children under 18 are depressed, 1 in 33 children and 1 in 8 adolescents. Children respond to the same therapies such as treatments as the adults.
Are women at greater risk of depression?

Depression affects twice as many women than men.This ratio of two to one exists regardless of racial and ethnic background or economic status. The same relationship has been reported in eleven other countries throughout the world. Men and women have about the same rate of bipolar disorder (manic depression), though its course in women typically has more depressive and manic episodes.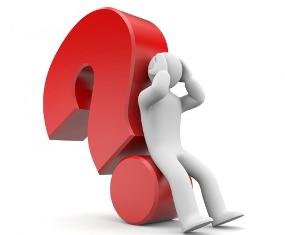 Symptoms of depression can get worse over time?

Yes! If left untreated it may lead to suicide.
How the diagnosis of depression is made?

Since depression can not be diagnosed with any type of laboratory tests, itshould be diagnosed based on their symptoms and medical history.