"At first, i thought it was just a moment without an example and it would pass, so wrong i was. I felt tense and unable to relax. That lack of air! Those heartbeats! That malaise! Sometimes it came and goes, other times were constant and itcould continue for days or months. "
I remember like it was today, despite having pass ten years it is impossible to forget what i felt that day. It was summer, i was driving to work with a colleague when he realized that something was wrong with my driving, he was right, because i was struggling with a strange feeling that i never felt before, shortness of breath , blurred vision, fast heart, tightness throat were just some symptoms, them...suddenly everything became out of control!
In that time i was living with my parents, i stopped the car and despite being more than five km from home i start running, when i got home i was so bad that my only thought was "my time has come!"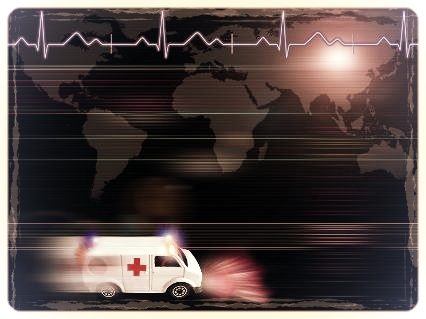 So, wen i arrived home my parents called the emergencies and when they arrived was only in underwear and just lying on the floor, when they measured my pulse it was busting the scale! I didn´t had the right to my opinion, they threw me right into the ambulance and went to the hospital. After some analysis, x-rays and a drink that put me to sleep for two hours, the diagnosis - Panic Attack
Solution, drugs to calm me.
At the end i was much better, i left the hospital and went to a dinner in a downtown mall, i was waiting for the food when i started pass out again, i could not even start eating ending again in the hospital, in the end, same diagnosis - Panic Attack
Solution, drugs to calm me.

Well, i did not smoke, did not drink, did sport three times a week, had a good diet also had no family problems or work, was very happy, so i was wondering "But what hell is this? Why panic?"
Yep, since them i never have been the same, with the symptoms persisting every day i made all the possible tests and exams convinced that i had some physical problem. None of them detect anything (thank goodness), after two years of stange tests, leaking in the midle of the night without anyone knowing for hospitals to recieve stong drugs and without symptoms gone away, i grabbed all the exams and went to private hospital, desperate for help because i have that feeling that no one understood what i felt, well, i could even explain them. Dr. after losing 15 minutes loking the tests he told me, " Do you already heard of Generalized Anxiety? No? I will give you a contact off my colleague who will explain everything to you.

So i dis, i contacted that doctor that explain everything to me, what was the anxiety and its causes, at the end i left more or less convinced that i had anxiety. Then i started a war against anxiety, did everything from alternative medicines therapies to sports with medication support, improved? Yes but never 100%, some days better some days worse. Today iam currently controlled but in 10 years after the first attack im still waiting for a solution that tends not to appear, so my tip to you is seek control not the cure.
Today i am more controlled and more an educated person with the disease, i changed my habits, attitudes and behavior, never stopped doing things i liked although sometimes with great difficulty.
I did not die from the disease but it grinds, so i hope to help all those who suffer from it and understand what no one understands, not for evil, but because they do not feel it.