Some information about stress

Stress is a state of alert whose primary objective is to prepare us for the action and be on the alert for problems and threatening situations. The majority of doctors think that stress can be considered an intermediate state between health and disease, evolving over three stages - alarm stage, resistance stage and exhaustion stage. A balanced state of stress is therefore benign and desirable. It is reflected by a small excitement that enhances our ability to face different situations of life with a positive attitude and a healthy sense of enthusiasm and motivation.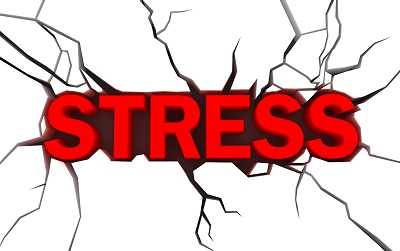 But the same is not true when it reaches levels considered hazardous to health and becomes permanent. If the lack of any stress (shaking) in our lives keeps us under-excited, apathetic and already bored high stress and, even worse, the chronic stress pushes us to a overexcitation state of adverse effects on the body and quality of our performances (intellectual, social, etc). Experts have identified the causes of stress. According to their degree of danger can be divided into three levels. Here are some common examples:
Little annoyances
Background noise (traffic, machines, air conditioners)
Small family discussions
Small nasty surprises
Unwanted events (delays, misunderstandings)
Minor conflits with the law
Important events
Changing jobs
Conflicts at work
Changes in employment
Entering a school cycle or change at school
First job
Relative's death or friend
Divorce
Conviction in court
Job loss
Serious health problems
Family disease
Great mortgage or loan money problems
During the day we are subjected to great stress, especially if you are living in large cities, it is inevitable to escape but you can try to reduce the stress byfollowing these 10 commandments.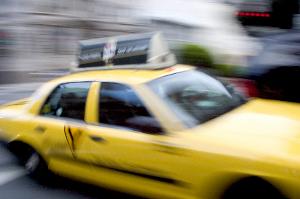 1 - Wake up early
Instead of starting the day in the middle of the day wake up earky. Try to get up a little earlier and organize your mornings. Do not be tempted by the warmth of blankets and jump out of bed as soon as the alarm sounds. Take a good breakfast a relaxed bath and start your day rested on the right foot.

2 - Plan your day
Try to understand what time of the day your productivity is on the rise. There are people operate 100% in the morning while others operate at 100% in the afternoon. Choose the period in which it has more power and leave that time for the most responsible tasks or that require greater creativity. Remember, however, there are unforeseen events that can never control.

3 - Set priorities
Do not want to do it all at once or want to do everything yourself. Make a list of your real priorities and try to fulfill it. Put the issues that require more from you in the first place but try not to overlook small issues that tend to get forgotten.

4 - Learn to say no
Have the courage to say enough is enough! If your boss seem too determined not to let you breathe, requiring you more and more work, explain that, despite trying, you can not do so much at once. Also try not to fall into the mistake of always be doing the work of their colleagues. Whenever you can help, but be sure you set a limit.

5 - Create good atmosphere
Positive thoughts activates the positive energies that we have in us. And then generates sympathy, praise, be helpful and friendly to your colleagues. When we are working in a place with good atmosphere everything is easier. What before seemed to be a very difficult task will now seem the simplest of the problems.

6 - Learn to relax
Nothing better than after a day of exhausting the power to get home and take a long bath or let us be stretched on the couch for hours to do anything in front of the television. Grant yourself these moments, they are precious to decompress the stress of day-to-day.
7 - Routine Change
It is important that you can live beyond work. Give yourself gifts once you get to do a complicated work. How about that book you always wanted or that very expensive sweater? Then it is also important to know leave work at the door before entering the house. Only in extreme cases you should bring work to complete at home.
8 - Get a social life
"Work is work, brandy is cognac, have you never heard? Do that by having an active social life because in this way it will be easier not to think about the problems you left behind in the office. Go to parties, to the cinema or coffee. Enjoy the best of what life has to offer.
9 - Engage in a creative activity
Use your free time to devote to an activity that pull your concentration and creativity. Having your mind busy will not have time to think or get upset with the problems of day or work. The painting is a good example.
10 - Improve your sex life
This is also a great solution to combat the stress accumulated during a day's work. Have an active and healthy sex life is half way to feel a a good person .